LTQ Vapor Mini Globefish Wax Pen Review
LTQ Vapor Mini Globefish Wax Pen is known to serve the stable and never-ending vaping journey. The portable and stainless-steel design promises flavorful vapors. Also, the impressive ceramic coil is compatible with various voltage ranges and a 280mAh battery. Let's check out this comprehensive review of LTQ Vapor Mini Globefish Wax pen and figure out why it makes a mark in the concentrate vaporizers industry.
Neat And Compact Packaging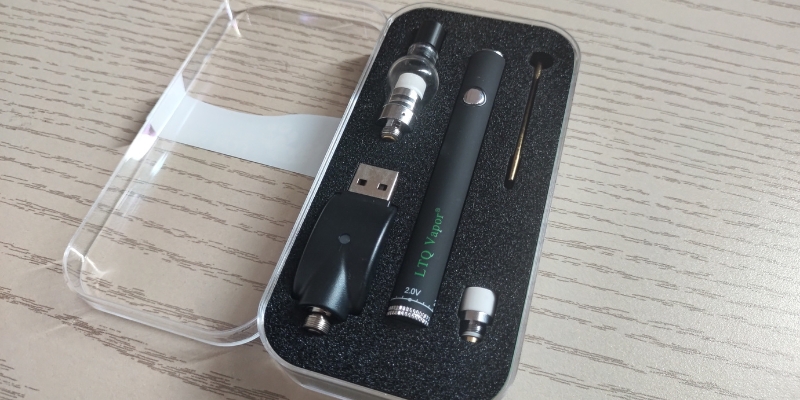 The packaging of LTQ Vapor Mini Globefish is perfectly tucked. I found the kit, which includes the coil, atomizer, mod, wax tool, and USB charger while unboxing. I love the attention to detail and compact packaging, which deserve appreciation because everything was organized. The super-efficient atomizer design is seamless for vaping oil or wax concentrates. I can hold the mod comfortably, and it looks stylish and sleek. In addition, I was impressed with the ceramic coil, which smoothly cooperated with a 280mAh battery and numerous volts settings. This box looks simple but encapsulates matchless performance and hassle-free versatile vaping for all novices.
Look Closer To LTQ Vapor Mini Globefish
Let's move to the details of its components and features.
Size: Potable To Carry
Portability is kept in mind while crafting LTQ Vapor wax pen kit. The battery and the atomizer embody the slender dimensions. The atomizer dimensions are 16.5mm x 41mm, which assures discreet usage. Owing to its portable-to-carry and minimalist design, this vaporizer can smoothly slip into bags or pockets.
Furthermore, the battery size, 11mm x 90mm, complements the atomizer dimensions for convenience. It carries a pack of zesty punch to serve you comfortable and rich vapors. Adore vaping wherever you want, either on a quick and long journey or an outing. I love this pen because of its portable design and effortless handling, which suits my lifestyle.
Battery And Charger: 510 Thread Compatible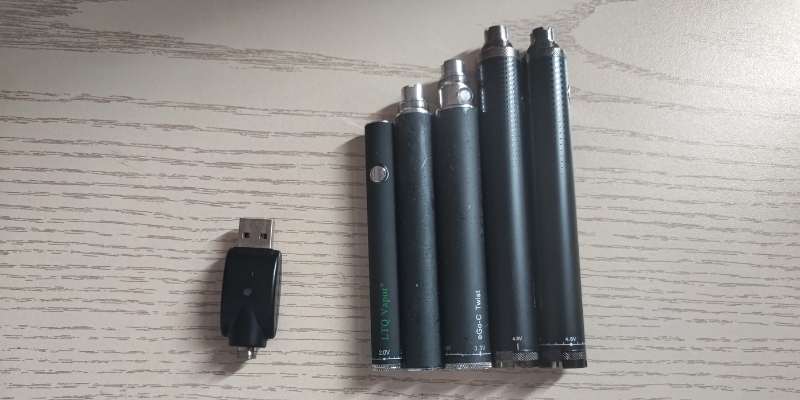 Customize the vaping sessions with a wide range of volts and a 280mAh battery with lasting time. I admire the freedom of adjusting the temperature according to the twist at the bottom. You can easily tailor the intensity based on preference by fine-tuning the volts. Furthermore, the 510 thread USB charger in LTQ Vapor Mini Globefish wax pen kit revives the battery quickly. Plus, it is compatible with the 510 twist battery, which provides flexibility and convenience in regulating voltage output. Personalize the wax or oil vaping sessions with the twist battery the way you demand the strength and taste of vapors.
Atomizer: Big Capacity For Saving More Vapor
LTQ Vapor Mini Globefish Wax Pen features a globe-shaped atomizer with an immense vapor retention capacity due to its spherical design. It permits the clouds to swirl and accumulate within the chamber. The atomizer has a bigger capacity than other traditional vaporizers. The unique globe shape facilitates the containment and efficient distribution of clouds. In addition, I appreciate that atomizer style, which ensures the potent flavor out of your concentrate without vapor dissipation. I got flavorful and satisfying vapors amount throughout my vaping sessions. I love the ergonomic globe-shape design of LTQ Vapor atomizer, which retains clouds when inhaling.
Coil: Ceramic Coil For Better Taste
The ceramic coil is famous for possessing maximum thermal endurance and functionality. I like LTQ Vapor Globefish Wax kit, which ensures flavor quality and is perfect for using thicker concentrates. I tried many traditional vapes whose coils were degraded at high voltage. But there is no need to worry about ceramic coils from LTQ Vapor because they are built to last longer and are more durable. I enjoy a stronger hit at 4.0V settings for as long as I desire. Get ready to embrace this new device. Because the ceramic coil of this vaporizer consistently serves purer and richer clouds.
Wax Tool: Tiny And Practical Tool
Unscrew the atomizer. Use the wax tool to load the wax concentrate into the heating chamber. Turn on LTQ Vapor pen with a button. You can hold the button while taking hits to produce more vapor. It's up to how you prefer to vape.
User Perspective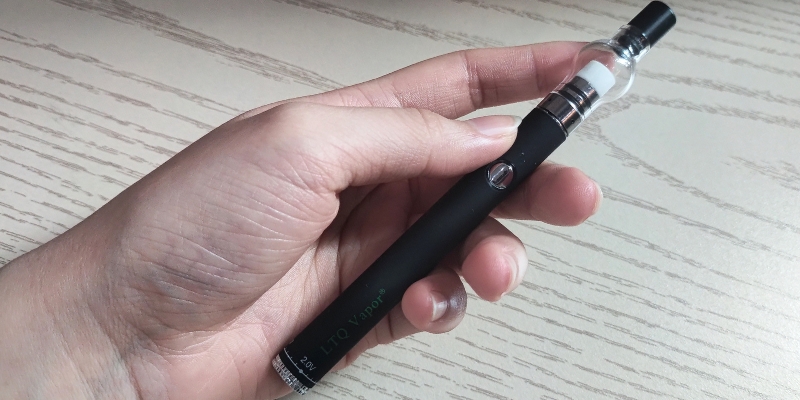 The exquisite and compact design of LTQ Vapor Wax Pen ensures a lightweight feel. Its style exudes elegance and provides a secure grip. Every step is a breeze, from concentrate loading to enjoying the exact flavorful cloud. I found the 280mAh battery long-lasting and entails frequent recharging. I savored the authentic flavor without a burnt taste at both 2.0V and 4.0V. It's owing to the ceramic coils of the vaporizer, which are committed to withstand adequate heat. Everything is perfect in LTQ Vapor Globefish kit. You can relish the scrumptious clouds with a single button. Go for it if you want potent vapors with a purer taste and make vaping more adventurous.
Final Verdict
The exquisite appearance and travel-friendly style of LTQ Vapor Mini Globefish Wax Pen are eye-catching. Without effort, control the volts and customize the vaping experience with one button. The kit offers ease of use to all novices. Apart from portability, chic design shape and size boosts the convenience. The 510 thread USB charger makes it easy to recharge, and its performance is matchless. Switch the twist to change the volt settings to get more flavorsome and unending clouds. The user manual is concise so everyone can straightforwardly set up LTQ Vapor Globefish. It is worth 5/5 for its appearance, ease of use, portability, durability, adjustability, and user experience. In short, if you want to add worth to your vaping experience, try this vaporizer for a riveting journey.